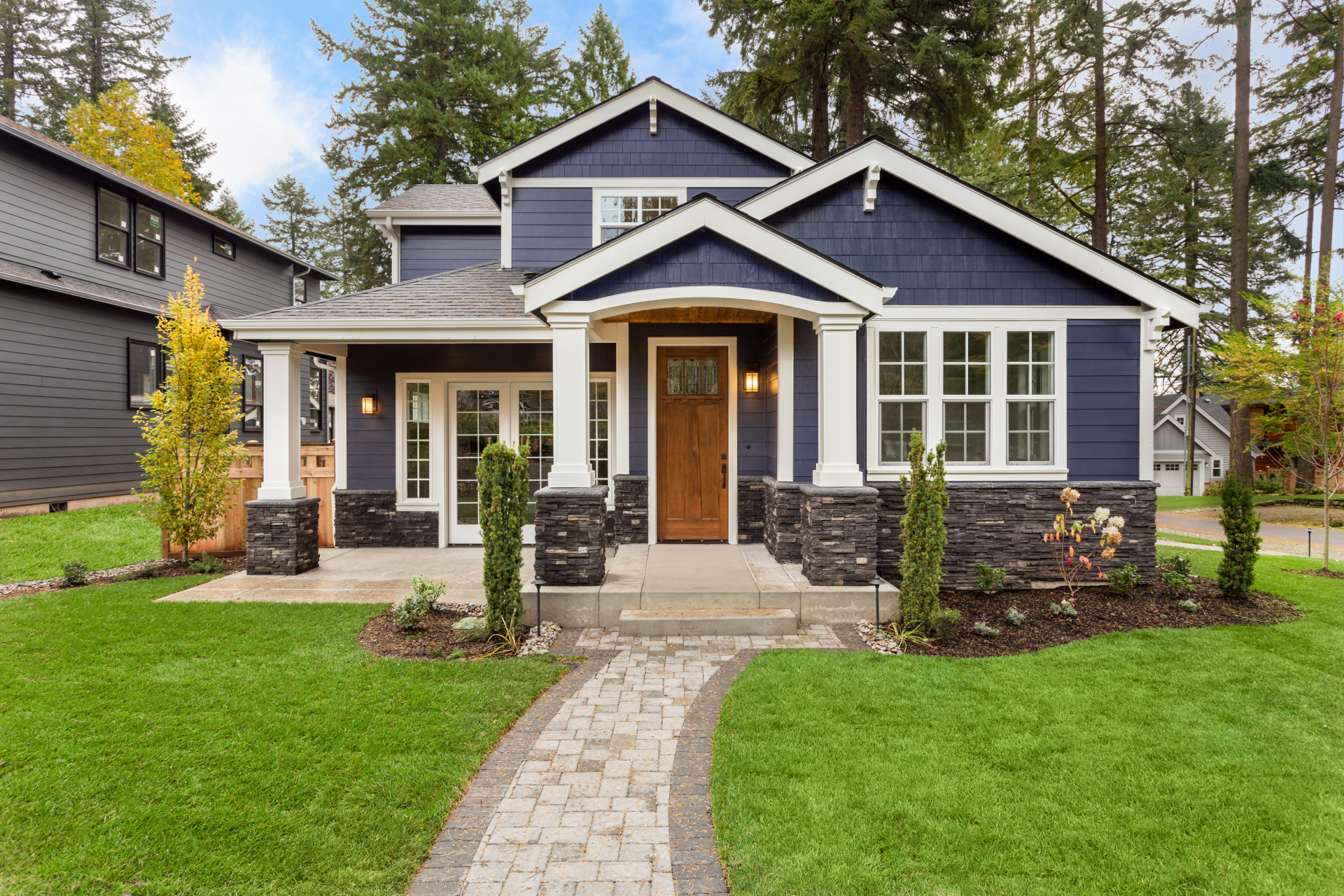 FHA Loans - What You Need To Know
---
Thank You!
Your request has been submitted.
---
Many people seeking a new home are opting for FHA-insured loan programs due to their ease of qualification. The Federal Housing Administration insures these loans, making it simpler for homebuyers, especially first-time buyers and those with less than ideal credit, to secure a mortgage.
As experts in FHA loans, we can assist in understanding any updates to the program and tailoring a solution that best fits your needs and those of your family.
How FHA Loans Work
At Jake Taylor Home Loans we want to help you understand how a FHA mortgage loan works.  FHA loans are mortgages that are insured by the Federal Housing Administration. They provide an accessible option for buyers with limited funds for a down payment, as a 3.5% down payment is allowed with a FICO score of 580. Additionally, FHA loans are helpful for buyers with lower credit scores.
The additional pages in the FHA loan center offer comprehensive information on this specific loan program. Whether you want to determine your eligibility or learn about the required documentation for obtaining a loan, our site has the resources to provide you with the information you need.
The official Housing and Urban Development website serves as a valuable resource when exploring the option of an FHA loan. It provides additional information and answers to questions on the topic, as well as insights on insuring the loan through the Federal Housing Administration. An great additional  resource for researching the FHA loan is:
Top 5 FHA Loan Benefits
FHA-insured mortgages are a highly desirable option for many home buyers due to their ability to make homeownership more accessible. The following list highlights some of the key benefits of an FHA mortgage:
Low down payment requirement: FHA loans typically require a down payment of only 3.5% of the purchase price, making them a great option for first-time home buyers or those with limited savings.
Flexible credit requirements: FHA loans have more flexible credit requirements than traditional mortgages, making it easier for people with lower credit scores to qualify.
Low closing costs: FHA loans typically have lower closing costs than traditional mortgages, saving borrowers money on the overall cost of buying a home.
More forgiving on past financial issues: FHA loan guidelines are more forgiving of past financial issues such as bankruptcy or foreclosure, making it possible for people who have experienced these events to still qualify for a loan.
Available for a wide variety of property types: FHA loans can be used to purchase a variety of property types including single-family homes, manufactured homes, and condominiums.
FHA Loan Checklist
When applying for an FHA loan, the following documents will be needed to speed up the process:
Employment Info:
Past two years completed tax returns, past two years W-2's
1099's
One month's worth of recent pay stubs
Self-employed will need three years of tax returns and a YTD Profit & Loss Statement.
Savings Info:
Past three months full bank statements for all accounts
Recent statements from investment accounts (retirement, 401k, mutual funds, etc.)
Personal Info:
Driver's License or other official state identification
Social Security Card
Divorce, palimony, alimony documents
Green card or work-permit (if applicable).
If you have any questions regarding the FHA loan process, feel free to reach out for assistance.
12 Most Common FHA Loan Questions
Thes are the top dozen questiosn that made our our list of frequently asked questions about FHA mortgages.  Have one to add?  Please contact us!
What is the FHA? The Federal Housing Administration, established in 1934 to help Americans purchase homes.
What are the top 4 benefits of an FHA-insured mortgage? Easier qualifications, lower credit requirements, cost-effectiveness and smaller down payment.
Where can I find FHA forms and information? The HUD website, https://www.hud.gov/topics/buying_a_home, is a great resource.
What is the FHA loan limit in my area? Limits vary by location, check the FHA website for more information.
Can I pay off an FHA loan early? Yes, but be sure to review the pre-payment clause in your contract before signing.
Does an FHA insured loan help lower energy costs? Yes, through the Energy Efficient Mortgages Program you can finance home energy-efficiency improvements.
Is there a FHA program to help me refinance my loan? Yes, FHASecure is one of the programs offered to help with refinancing.
Can I refinance a fixed rate FHA loan? Yes, talk to one of our experts to see if refinancing is the right choice for you.
What is the recommended debt-to-income ratio for FHA loans? 30%, however teh FHA allows debt-to-income ratios as high as 55%.  Yikes!
Are FHA loans assumable? Yes, it is possible to assume an existing FHA loan or let a buyer assume yours.
Will I have to pay mortgage insurance with an FHA loan? Yes, it is required for a longer period than most conventional loans.
Can I get a "fixer-upper" home with an FHA mortgage? Yes, but certain repairs may need to be made before the loan can be fully approved.
10 Most Common FHA Borrower Qualifications
To qualify for an FHA loan, a borrower typically must meet the following criteria:
Proven employment for at least two years.
A steady or increasing income over a two-year period.
A history of timely payments with no more than two missed payments on credit.
A waiting period of at least two years after filing for bankruptcy, with good credit since filing.
A waiting period of at least three years since the most recent foreclosure.
A monthly mortgage payment that is roughly 30% of gross income.
A minimum 3.5% down payment.
Agreement to pay 2.25% in closing costs.
Eligible properties including single-family homes, condominiums, double-wide manufactured homes, modular homes, and 2-4 unit properties.
The property must be intended as primary residence.
FHA Streamline Refinance (FHA Streamline Loan)
What Is An FHA Streamline Refinance?
If you already have an FHA mortgage, you may be eligible for an FHA Streamline Refinance. This is an efficient way for a borrower with an existing FHA-backed mortgage to reduce their interest rate, lower their payments or potentially achieve both.
Here are some fun facts to know about the FHA Streamline Refinance:
No appraisal is needed as the home's original purchase price is used as its current value.
Even if you owe more than your home is worth, you may still be able to get an FHA Streamline Refinance loan.
There is no FHA prepayment penalty.
Interest rates for FHA Streamline Refinance are the same as for traditional FHA loans.
No employment, income, or credit score verification is required.
You must have no late payments in the last 90 days and only one or fewer late payments in the past 12 months.
A Purpose for the Refinance Must be Demonstrated
The FHA Streamline Refinance program requires that the refinance has a legitimate reason, referred to as a "Net Tangible Benefit." Examples include:
Refinancing from an adjustable-rate mortgage to a fixed-rate loan.
Reducing your principal, interest, and mortgage insurance by 5% or more.
Loan Balance May Not Increase to Cover New Loan Costs
The FHA prohibits using the Streamline Refinance to increase the loan balance to cover associated loan charges. The new loan balance may increase, but only by the cost of the Upfront Mortgage Insurance Premium. All other costs, such as origination charges, title charges, and escrow fees, must be paid by the borrower as cash at closing or credited by the loan officer in full.
Please note that the information provided here is not officially endorsed or approved by the Department of Housing and Urban Development (HUD) or the Federal Housing Administration (FHA), and that in some cases, a refinance loan may result in higher overall finance charges over the life of the loan.