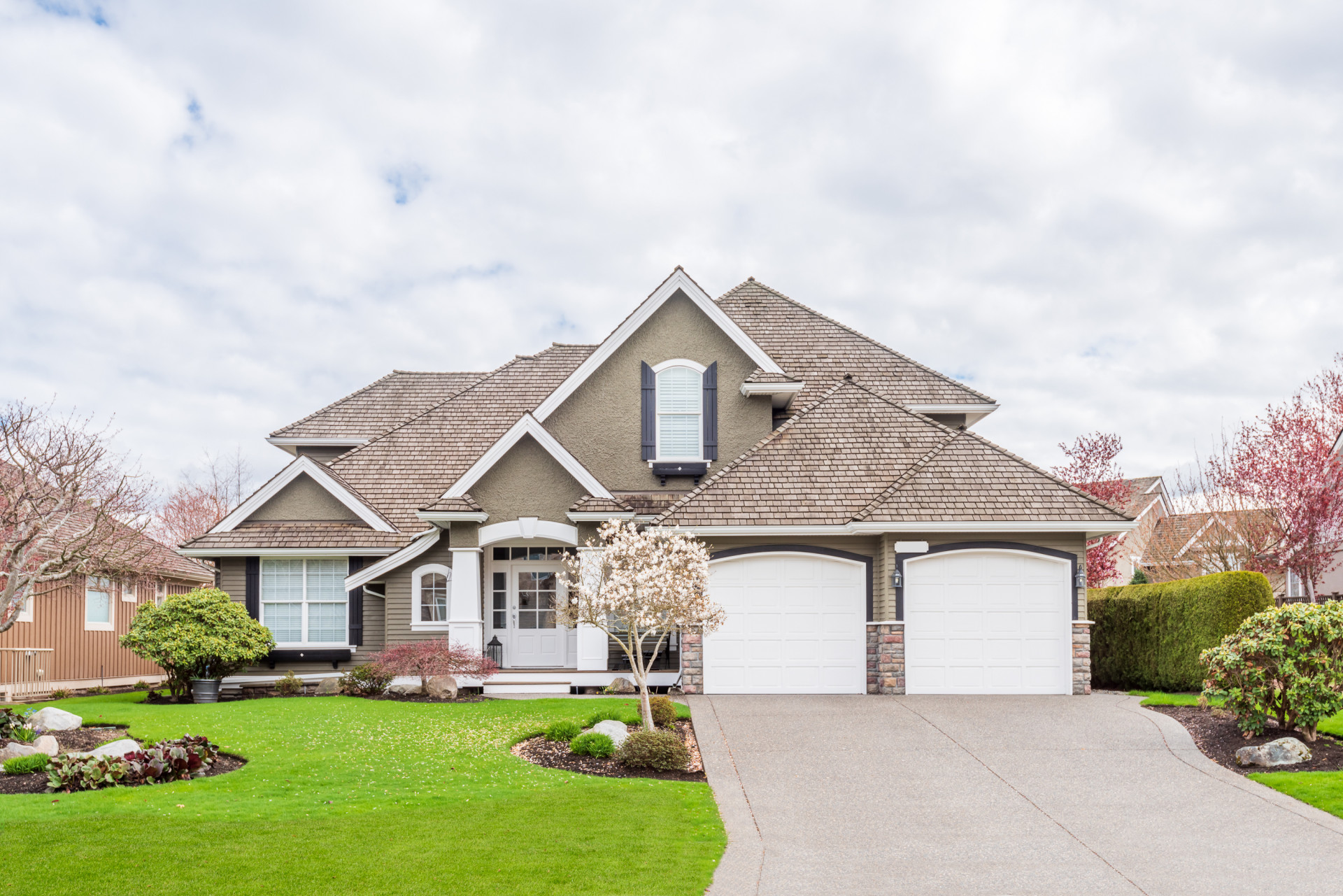 Refinance Loans
Which Refinance Is Best?
🏡 Welcome to Jake Taylor Home Loans - Your Trusted Mortgage Refinance Experts! 🏡
At Jake Taylor Home Loans, we're dedicated to helping you achieve your financial goals through expert mortgage refinance assistance. Whether you're a homeowner looking to lower your monthly payments, tap into your home's equity, or simply find a better mortgage rate, we've got you covered.
🔑 Why Choose Jake Taylor Home Loans for Mortgage Refinance Assistance? 🔑
✅ Experience That Counts: With over 22 years of experience in the mortgage industry, we have the knowledge and expertise to guide you through the refinancing process seamlessly.
✅ Personalized Solutions: We understand that every homeowner's situation is unique. Our team will work closely with you to tailor a refinance plan that fits your needs and financial objectives.
✅ Competitive Rates: Gain access to some of the best mortgage rates in the market. We'll help you explore various loan options to find the one that saves you money.
✅ Transparent & Hassle-Free: We believe in transparency. You'll be kept informed at every step, ensuring a smooth and stress-free refinancing experience.
✅ Dedicated Support: Our friendly and responsive team is here to answer your questions and provide support throughout your refinancing journey.
🌟 Services We Offer 🌟
🏠 Mortgage Refinancing
🏠 Construction Loans
🏠 Debt Consolidation
🏠 FHA, VA, and Conventional Loans
🏠 Expert Financial Advice
🏠 Equity Based Lending
🏠 Stated Income Investment Loans
Ready to take control of your financial future? Contact Jake Taylor Home Loans today and discover how mortgage refinance can put money back in your pocket. Your dream home is just a refinancing away!
Let Jake Taylor Home Loans be your trusted partner on the path to financial freedom. Your home, your future, our expertise!
Types of Mortgage Refinances - Finding The Best Refinance Option
It is important to ask the right questions when choosing a lender for refinancing your mortgage loan. Knowing what types of loans and refinances are available, as well as the requirements for qualification, will help you to make an informed decision and ensure that you get the best deal possible.
Some important questions to ask include:
What types of loans do you offer?
What types of refinances are available?
What qualifications are required to be approved for a refinance?
Here are some common refinance qustions we hear from our customers.
Common Refinance Questions
Determining if a home refinance loan is right can be confusing. That's why we've put together a list of common q uestions that homeowners have when considering refinancing.
1. What Is Mortgage Refinancing?
Mortgage refinancing is the process of obtaining a new mortgage loan to pay off an existing one. The main goal of refinancing is usually to secure a lower interest rate on the new loan, which can result in lower monthly mortgage payments and/or a shorter loan term. It is generally only beneficial to refinance when the interest rate on the new loan is significantly lower than the interest rate on the existing loan, as the costs associated with refinancing can be significant. Other reasons to refinance can be to change from a variable rate mortgage to a fixed rate mortgage or to take cash out of the property from accumulated equity.

2. What Kinds of Loans Do You Offer?  
Some of the most common types of refinance we offer include:
Conventional loans: These are the most popular type of home loan and conform to guidelines set by Fannie Mae and Freddie Mac. They typically require a higher credit score and down payment than other loan types.
VA loans: These are loans backed by the government and are available to eligible members of the armed forces, veterans, and qualifying surviving spouses. They often have more favorable terms than conventional loans, such as no down payment and no mortgage insurance requirements.  NO MONEY DOWN REQUIRED!
FHA loans: These are loans backed by the government and have more lenient income and credit requirements compared to conventional loans. They also require mortgage insurance for the life of the loan.
USDA loans: These are loans backed by the government and are available for those looking to buy a home in a qualifying rural or suburban area.  NO MONEY DOWN REQUIRED!
Jumbo loans: A jumbo loan is one that exceeds the maximum conforming loan limits set by Fannie Mae and Freddie Mac. Jumbo loans sometimes have a higherinterest rate than other loan types.  We offer jumbo loans in excess of $4,000,000
Refinancing can be a way for homeowners to change from one loan type to another. For example, many homeowners who have an FHA loan refinance to a conventional loan when they reach 20% equity in their property, in order to get rid of the mortgage insurance requirement. However, it is important to be aware that not all lenders offer every type of loan and it's important to ask your lender which types of loans they can offer and which type would qualify for a refinance.
3. What Types of Refinance Are There?  
These are the two most common types of refinances
Rate-and-term refinance: With this type of refinance, the borrower's mortgage rate and loan term are changed without changing the principal balance. For example, a borrower with a 15-year mortgage might choose to refinance to a 30-year term, which would lower the monthly payments but increase the overall interest paid on the loan.
Cash-out refinance: A cash-out refinance allows the borrower to take out a new loan for more than the existing loan balance and receive cash from the difference. For example, a borrower with a $100,000 loan balance who wants to pay off $20,000 in credit card debt could take out a new $120,000 loan and receive $20,000 in cash.
It's important to ask your lender about the types of refinance loans they offer and the benefits and drawbacks of each, as well as their own requirements for a refinance. Every situation is different and you will have to weigh all options to see what works best for you and your mortgage.
4.  What Do I Need To Qualify For A Refinance?
Each lender has their own specific requirements for borrowers looking to refinance their loans. You can expect to have a conversation about these details when preparing for a refinance:
Credit score: The minimum credit score required to qualify for a refinance loan can vary by lender and loan type.
Debt-to-income (DTI) ratio: This is a measure of how much of your income is going towards paying off your debt. Most lenders will have a maximum DTI ratio that you must meet to qualify for a refinance loan.
Home equity: Home equity is the percentage of your home's value that you own outright. Most lenders will require that you have a certain level of home equity before they will approve a refinance loan.
It is essential to have the correct information regarding these qualifying factors.  We will guide you through the process and will be able to tell you the specific requirements for their loan products and how much you need to meet to qualify for a refinance.
5.  What's The Difference Between Interest Rate and APR?
The interest rate and the annual percentage rate (APR) are two different things that are used to measure the cost of borrowing.
Interest rate: This is the percentage of the loan amount that the borrower pays in interest to the lender each year. It is typically expressed as a percentage and is used to calculate the monthly mortgage payment. For example, if you have a loan with a 4% interest rate, you will be required to pay 4% of the loan amount in interest each year.
APR: The APR takes into account not only the interest rate, but also other fees and charges associated with the loan, such as origination fees, discount points, and mortgage insurance. The APR is a more accurate reflection of the true cost of borrowing and is used to compare loans with different fees. For example, if a loan has a 4% interest rate but also carries a 2% origination fee, its APR would be higher than 4%.
In summary, Interest rate is only the cost of borrowing the money while APR is the annual cost of borrowing including all the other charges. APR is always higher than the Interest rate because it also includes other costs associated with the loan.
6.  Do You Offer Rate Locks?
Mortgage interest rates can fluctuate on a daily basis, depending on the movement of the market. While refinancing typically takes less time than obtaining a first mortgage, the process can still take several weeks to complete.
A rate lock is a tool that allows borrowers to lock in a specific interest rate and keep that rate fixed while their lender processes and closes the loan. This can help protect borrowers from any increases in market interest rates during the loan process, making their refinance more predictable.
When considering a refinance, it's important to ask your lender if they offer rate locks. Additionally, ask how long you can lock in the rate for and if there is a cost to extend the rate lock if the refinance process takes longer than expected. Some lender may offer this service free of charge while others may require a fee. It's essential to clarify this with your lender.
7.  How Will My Monthly Payment Be Affected?
The type of refinance you choose will have a direct impact on your monthly mortgage payment. A refinance that results in a lower annual percentage rate (APR) and maintains the same loan term will typically lower your monthly payment. However, if you choose to refinance to a longer loan term, your monthly payment will decrease, but you will pay more in interest over the life of the loan. Conversely, if you refinance to a shorter loan term, your monthly payment will increase, but you will own your home sooner.
Cash-out refinance generally increases your monthly payment. In addition, if you refinance and end up with less than 20% equity in your property, you may be required to pay for private mortgage insurance (PMI). PMI is a type of insurance that partially protects the lender in case of default on the loan, which can add significant costs to your monthly payment. It's important to ask your lender about PMI requirement on the refinance you are considering.
It's important to discuss how the refinance you are considering will affect your monthly payment. Lender can give a close estimate of your monthly payment after looking into your loan details.
8.  Will You Sell My Loan?
Not all mortgage lenders handle the servicing of their loans internally. Many lenders will sell the loans they close to other financial institutions in order to maintain a steady cash flow and continue offering loans. Some lenders may sell the loans they close but still handle the servicing, meaning that borrowers would continue to make payments to that lender each month.  
When looking to refinance, it is generally recommended to work with a lender that will service the loan in-house. This can make it easier for borrowers to communicate with their lender if they have any questions or concerns about the loan. You can inquire about this with the lender you are considering and it will be beneficial to consider their servicing policy before proceeding.
9.  How Much Equity Can I Cash Out?
In general, you are not able to cash out the full amount of your home equity. Most lenders require that you retain at least 20% of your equity in the property. This can impact your refinancing goals. For example, if you have $20,000 of equity in your home and $18,000 worth of credit card debt to pay off, you may wish to use a cash-out refinance to pay off your credit card debt. However, you would need to find a lender that allows you to cash out 90% of your equity, which can be difficult to find.
There is one exception to this which is that on VA loan you can usually take out up to 100% of your equity, provided you qualify based on credit score and debt-to-income ratio. It's recommended to speak with a lender about their specific requirements.
It's important to discuss how much of your available equity you can cash out with a refinance. Compare that percentage to your current equity in your home to see if it is enough to achieve your goals. If you can't cash out enough equity to pay off your debt or fund a desired project, you may need to consider looking for different lenders or re-evaluating if refinancing is the right choice for you. Another alternative is to wait a few more months, until you have enough equity.
10.  What Types Of Closing Costs Can I Expect?
When finalizing a refinance, like with obtaining an original loan, you will need to pay closing costs to your lender. The closing costs you will be responsible for will vary based on your location and the lender you choose.
The average refinance has closing costs that range from 2% to 6% of the total value of the loan. It's important to ask your lender about the closing costs you will likely be responsible for. Additionally, you should inquire about the option of rolling your closing costs into the loan's principal, this allows you to include closing cost into the mortgage debt, so you don't have to pay it upfront.
11.  What Is A Closing Disclosure?
It's only THE MOST imnportant document you will see in your refinance.  It lists all the features of your loan, and the costs and credits. When obtaining a refinance, you may be familiar with the Closing Disclosure process if you have a mortgage loan previously. You will receive a Closing Disclosure, which contains detailed information about your new loan term, annual percentage rate (APR), and closing costs that you need to pay, at least 3 business days prior to the closing. It is important to review and acknowledge receipt of the Closing Disclosure before the closing meeting can be scheduled.
You can expect to receive the Closing Disclosure by email and  you can expect to acknowledge it via an electronic signature. Don't worry, we'll guide you through the closing process. We'll give you allthe informaiton you need regarding what documents you need to bring, who will be present at the meeting and what will happen during closing.
Know The Bottom Line
Asking the right questions when refinancing is essential to finding a reliable lender. One of the key things to ask your lender is what types of loans they offer, the different types of refinance options available, and the qualifications needed for each. Additionally, you can test your lender's knowledge by inquiring about the difference between interest rate and APR, how your monthly payment will change, and what will be included on your Closing Disclosure. It's also important to ask about rate locks and average closing costs to ensure that you can afford the lender's terms.
Furthermore, you should inquire about whether or not the lender will sell your loan or if they will keep the loan and service it in-house. Choosing a lender that services loans in-house is ideal as it makes it more convenient to communicate with them if any concerns arise.
It's important to take your time and ask your lender plenty of questions, and don't be afraid to shop around for different lenders before applying for a refinance. This will set you up for a successful refinance. 
How You Can Benefit from a Refinance
There are a variety of refinancing options to choose from, each with its own set of advantages. Whether your goal is to lower your payments or combine multiple debts, we can assist you. Contact us or schedule a visit to begin the process.
Lower Monthly Payments
Refinancing can help you lower your monthly payment by obtaining a lower interest rate or lengthening the term of your loan. This is a common motivation for refinancing. Refinancing can help you achieve more stability and lower payments, whether you are seeking to convert a variable rate loan to a fixed rate loan or just looking to lower your monthly payments
Cashing-out Home Equity
Refinancing can enable many people to tap into the equity they have built up in their homes, while also lowering their monthly payments. Leveraging the equity in your home can be beneficial for various reasons like funding for college, home renovation or remodel, or even starting a business. For many homeowners, their homes are the most significant source of their wealth, so utilizing it to its fullest potential can have a significant impact.
Debt Consolidation
Refinancing can help you manage your debt by consolidating multiple high-interest loans (such as credit card debt) into a single loan with a lower interest rate. You can use the cash from tapping into the equity in your home to pay off high-interest debt, such as credit card or auto loans which are generally not tax-deductible. This can be an effective way to simplify your finances and save on interest charges.
Dropping Private Mortgage Insurance or PMI
Depending on how much equity you have in your home you can refinance your home loan and possibly drop your private mortgage insurance. This can mean a lower overall monthly payment on your mortgage. 
Lower Your Interest Rate
It's important to note that mortgage rates fluctuate with the market and there may be times when they are lower than others. Keep an eye on interest rates and timing your mortgage application accordingly may help you secure a lower rate.

Youer credit score may have increased, so you can now lock in a lower rate

Your home equity may have oncreased, and general rate conditosn may ahve improved inthe market.  Thiscan also help you lock in a lower interest rate.
Low-cost Refinancing or No Cost Refinancing
This option can eliminate some or all of the fees associated with refinancing, but also carries a higher interest rate than a standard refinance. It's important to take all aspects of a new loan into consideration before refinancing. Our refinance professionals are ready to help you make the right decision. Let us help you determine of low-cost refinancing is a good fit for you.
Refinance Checklist
These are the most common documents we ask for when our customers apply for a refinance.  Please make a note of which of these items apply to you so that as you prepare to refinance.  Having this  information readily available will help the process move forward more quickly. The quicker you can provide this informaiton, the quicker you can benefit fom the results of your refinance.
Employment Information
Copy of driver license
One month of paystub, all pages.
Most recent 2 years W-2 forms
Most recent 2 years personal  tax returns
If Self employed:

Most recent 2 years business tax returns,  all pages
Year To Date Profit and Loss Statement
Current Receipts or Invoices
Asset Information
Checking and savings account statements, all pages for 2 months
Retirement or investment account statements, all pages, for 2 months
401K account statements, all apges/ for 2 months
For All Properties Owned
Homeowners insurance Policy and Invoice
Current Mortgge Statement
TaxBill
Home Owner Association (HOA) Statement
What You Need to Know about Refinancing
Refinancing a mortgage can be a great way to improve your financial situation and make your home loan work better for you. There are many reasons why people refinance, such as consolidating first and second mortgages, getting a lower interest rate, lowering monthly payments, switching from an adjustable to a fixed-rate mortgage, or stopping the need for private mortgage insurance (PMI). Some homeowners even choose to refinance in order to cash out some of their equity for home renovations.
Before deciding to refinance your mortgage, it's important to consider all of the options and make sure that it's the right decision for your specific circumstances. At Jake Taylor Home Loans, we understand the complexities of the refinancing process, and we're here to help you navigate through it. We'll take the time to review your options and help you choose the best loan that fits your needs. If you're interested in learning more about how refinancing can benefit you, give us a call today at 480-999-3339 .
Curious About Refinancing? Consider This First…
Will you be in your home for a few months, or a few years?  Or longer?
When considering a refinance mortgage, it's important to think about your long-term plans for the property. If you plan to stay in your home for an extended period of time, typically more than two years, then a refinance can be a great option. This is because even though refinance loans require closing costs, over time, the savings from lower monthly payments can help offset those costs. On the other hand, if you're planning to move within the next two years, a refinance may not be as beneficial, unless the rate drops significantly, and it will save you more in short-term.
So it is wise to think about the timeline of your plans with the property and the projected savings from refinancing to evaluate if it is worth it or not. For a more accurate assessment, consult with refinance experts to assist you.
Do you want or need to tap into the equity of your home?
A home is often the largest and most significant investment for many people. Over time, property values tend to increase, and if your home is now worth more than it was when you first purchased it, refinancing can provide an opportunity to tap into that extra value. With a refinance loan, you can use the equity in your home to access cash that can be used to cover unexpected expenses, such as bills, college tuition, or starting a business. This can be a smart financial move that allows you to make the most of your investment. However, it is important to consider the long-term plan and the costs and benefits of refinancing. It is wise to consult with refinance experts to help you evaluate the best options for your situation.
Is your family growing, and does your home need to grow?
As families expand, homes may begin to feel cramped. A great solution for this issue is to consider refinancing your mortgage to gain access to the funds for a home improvement project. Not only can a home remodel make your living space more comfortable and functional, but it can also increase the value of your home. This type of refinance has the potential to pay for itself in the long run, as the improvements made will contribute to the overall worth of your property. It's important to consider that this type of refinancing might have closing costs, and it is best to consult with a specialist to weigh in the pros and cons and evaluate if this type of refinance is viable for you.
Are you taking advantage of THE BEST financing option, according to your needs?  Right now?
As life evolves, your financial situation and needs may also change. In these cases, it may be beneficial to update your mortgage terms to better suit your current situation. Refinancing is a great way to make these changes, such as switching from an adjustable-rate loan to a fixed-rate loan or opting for a shorter loan term, such as a 15-year loan instead of a 30-year loan.
Don't miss the opportunity to improve your mortgage situation and potentially save money in the long run. Contact our lending professionals today to see if refinancing is the right choice for you. They will be able to guide you through the process and help you make an informed decision based on your unique circumstances.
These materials are not from HUD or FHA and were not approved by HUD or a government agency and in some cases a refinance loan might result in higher finance charges over the life of the loan.